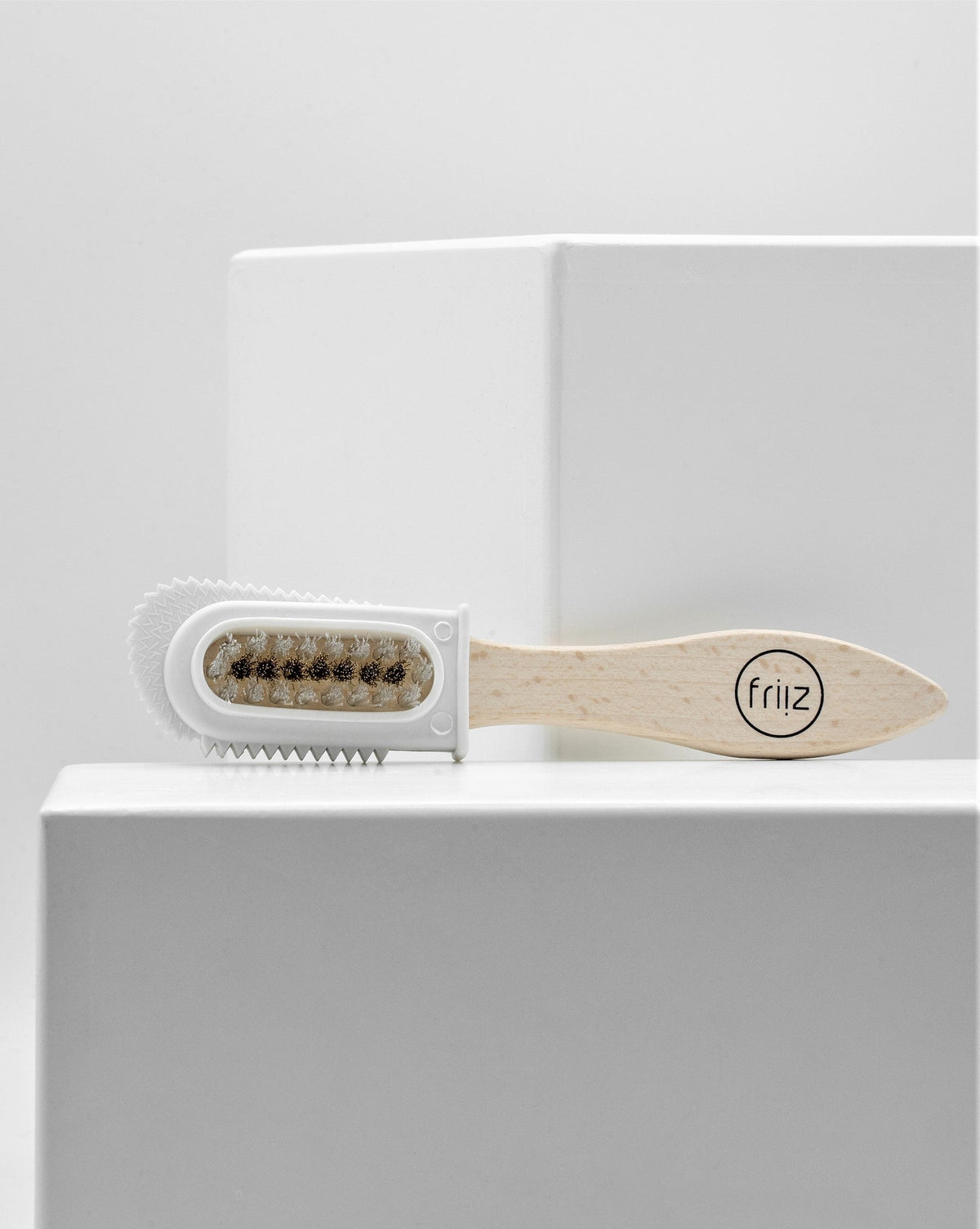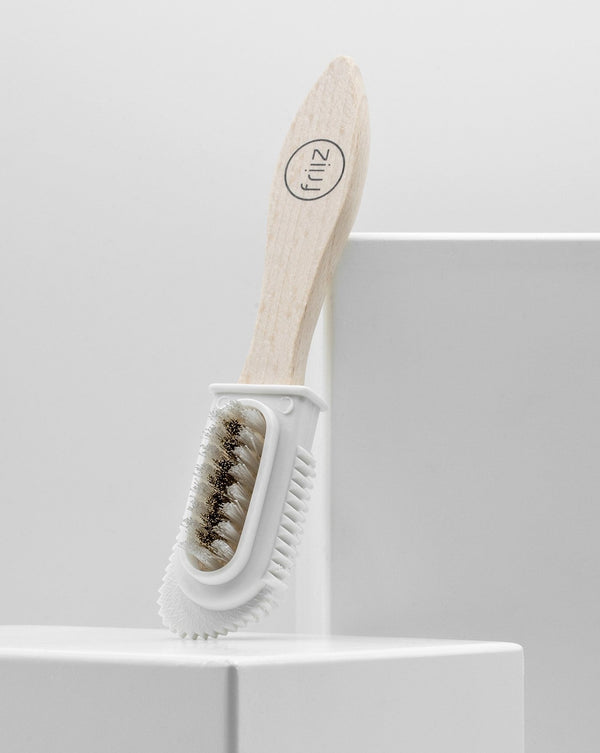 The Suede Brush
Prolong the life of your Suede Shoes with a regular brush and also keep the shoes clean from dirt and dust.
What are the benefits of suede brush?
A suede cleaning brush is an essential tool to help maintain your suede shoes and should be used after each wearing. Use a suede cleaning brush to remove dirt from suede after wearing and to re-fluff the suede pile.
Taking good care of your shoes, increases their life. Leather is a natural material and therefore and a long term investment.
For suede we recommend our shoe brush. Brushing delicately and regularly, to remove dirt and stains. A must have item for your suede shoes.
Material
GOLD RATED SUPPLY CHAIN
LEATHER:
As a natural product, leather is 100% biodegradable.
Premium, Responsible, Traceable
Leather from our Gold Rated supply chain.
CORK:
As a natural product, cork is 100% biodegradable.
Thermal, acoustic and anti-vibration insulation. Cork has a low conductivity of heat, sound and vibration.
Natural Cork Footbed so you get to feel all the benefits of cork against your foot.
CREPE OUTSOLE:
Natural and sustainable. Ecological, recyclable, resistant to abrasion, very elastic, flexible and waterproof.
Natural Crepe outsole with added cork wedge for additional cushioning and comfort.
BLACK VEGAN:
Certified Vegan Production. Vegan micro suede. A conscious alternative to 'non-animal origin' footwear.
LACES:
Natural, 100% organic cotton laces with biodegradable phthalate-fee lace ends.
Fit & Size Guide
UNISEX - TO BE WORN BY EVERYONE
Unisex and Generous.
We don't do half sizes. Our fit is already built for your foot comfort and generous. If you are normally a 39.5 for example then go for a 39.
The removable footbed can also be cut to size around the toe area if you required for a more tailored fit.