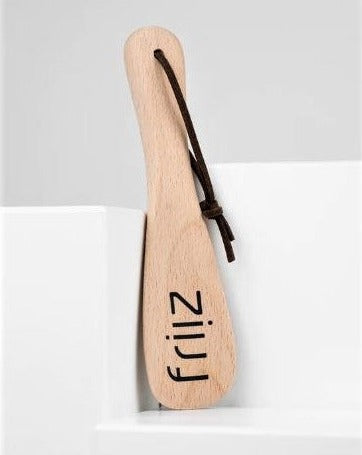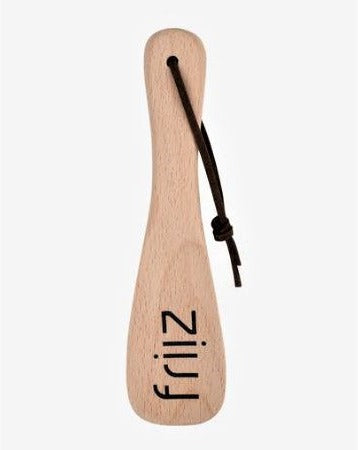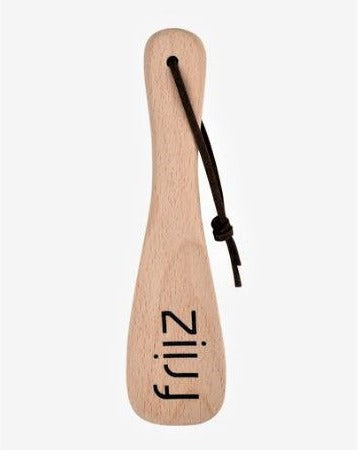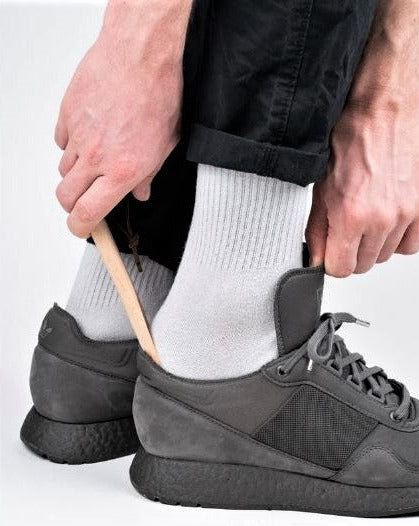 The Shoe Spoon
Take care of your fingers and your shoes.
Simple but indispensable, it should not be missing in any household: the shoehorn.
Our "Spoon" protects your fingers and nails and protects the so-called heel counter of your shoe.
Especially with shoes and sneakers, they otherwise tend to quickly become brittle spots in the material and, in the worst case, form angular pressure points that can quickly lead to blisters on the feet and an uncomfortable fit.

With its 16cm, it also fits in any handbag or suitcase and is therefore an equally practical travel companion.
The untreated beech wood is not only particularly robust, but can also be used with a clear conscience thanks to production in Germany.
Material
GOLD RATED SUPPLY CHAIN
LEATHER:
As a natural product, leather is 100% biodegradable.
Premium, Responsible, Traceable
Leather from our Gold Rated supply chain.
CORK:
As a natural product, cork is 100% biodegradable.
Thermal, acoustic and anti-vibration insulation. Cork has a low conductivity of heat, sound and vibration.
Natural Cork Footbed so you get to feel all the benefits of cork against your foot.
CREPE OUTSOLE:
Natural and sustainable. Ecological, recyclable, resistant to abrasion, very elastic, flexible and waterproof.
Natural Crepe outsole with added cork wedge for additional cushioning and comfort.
BLACK VEGAN:
Certified Vegan Production. Vegan micro suede. A conscious alternative to 'non-animal origin' footwear.
LACES:
Natural, 100% organic cotton laces with biodegradable phthalate-fee lace ends.
Fit & Size Guide
UNISEX - TO BE WORN BY EVERYONE
Unisex and Generous.
We don't do half sizes. Our fit is already built for your foot comfort and generous. If you are normally a 39.5 for example then go for a 39.
The removable footbed can also be cut to size around the toe area if you required for a more tailored fit.