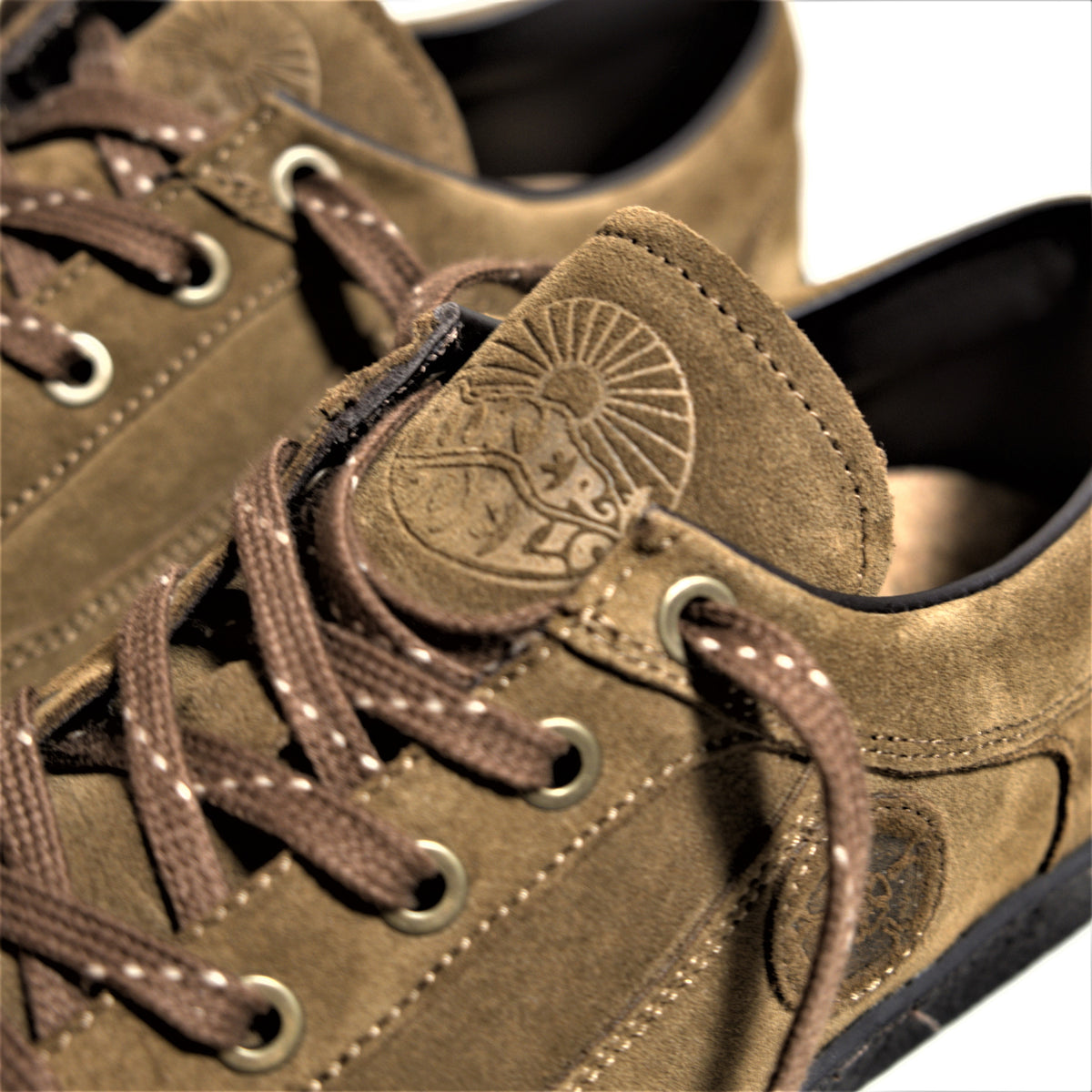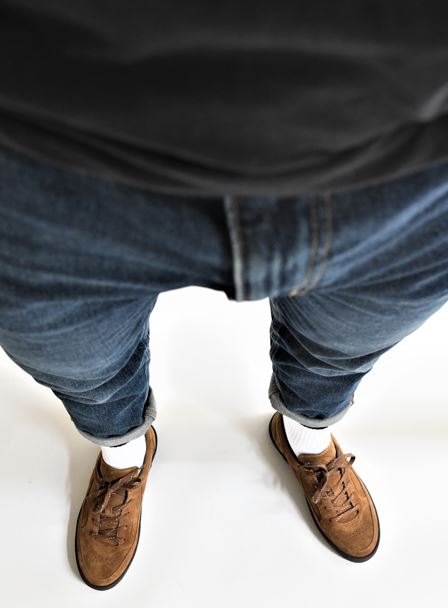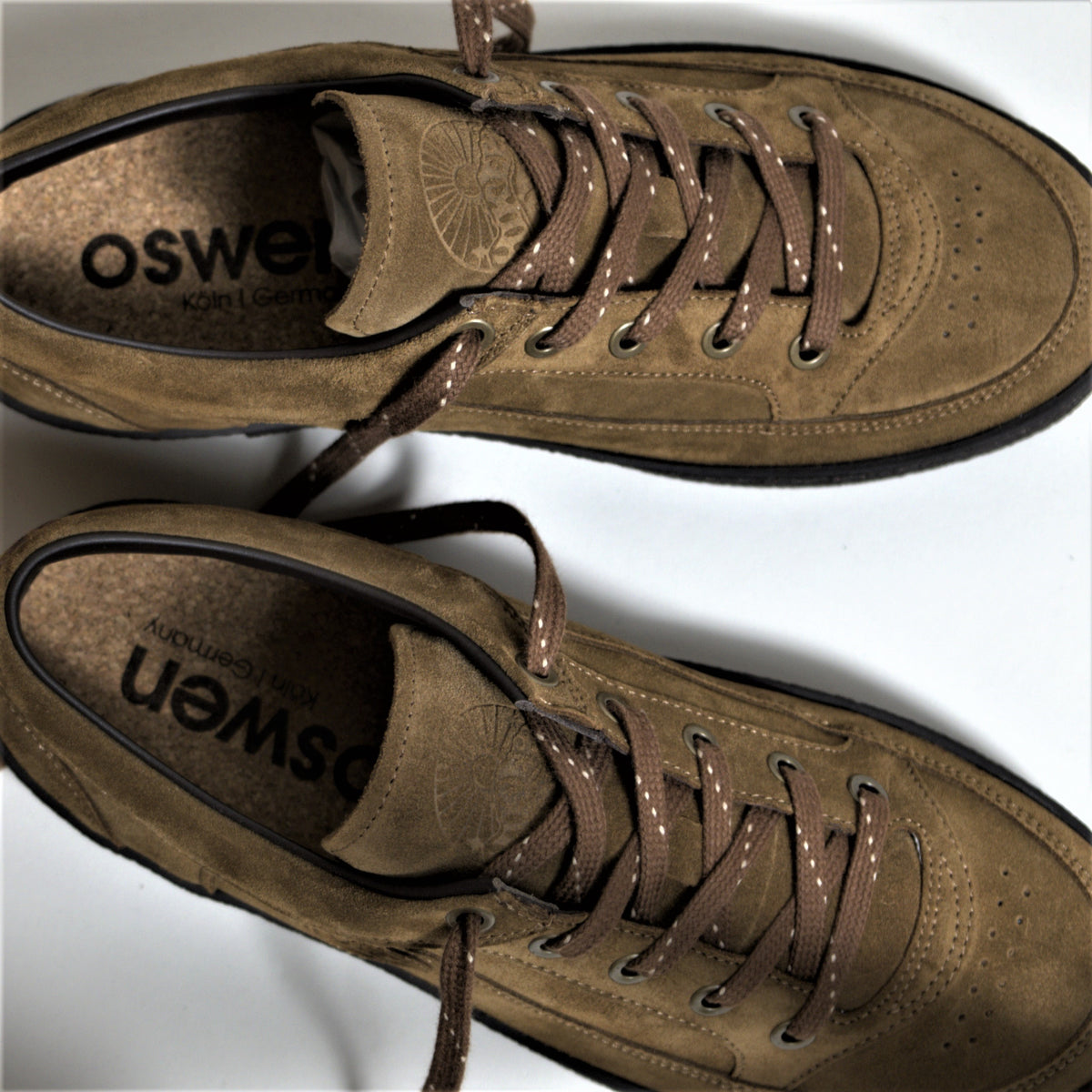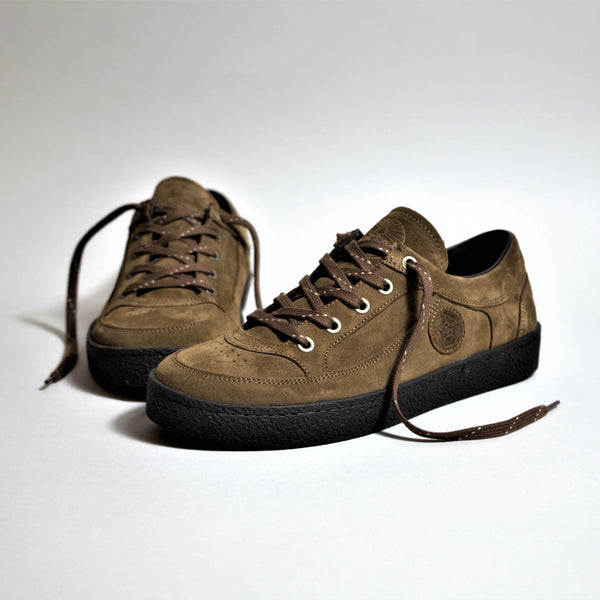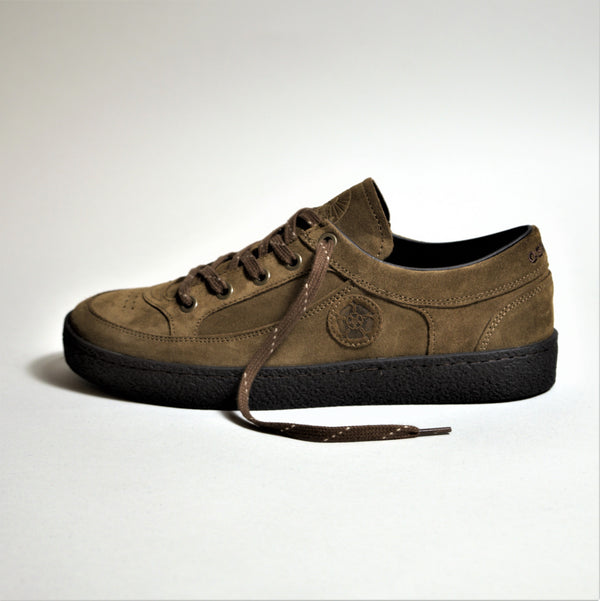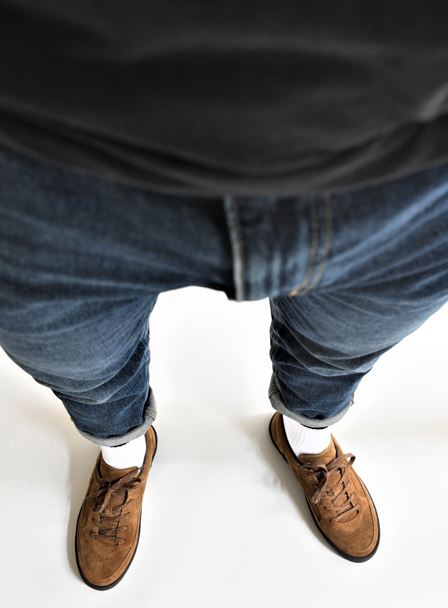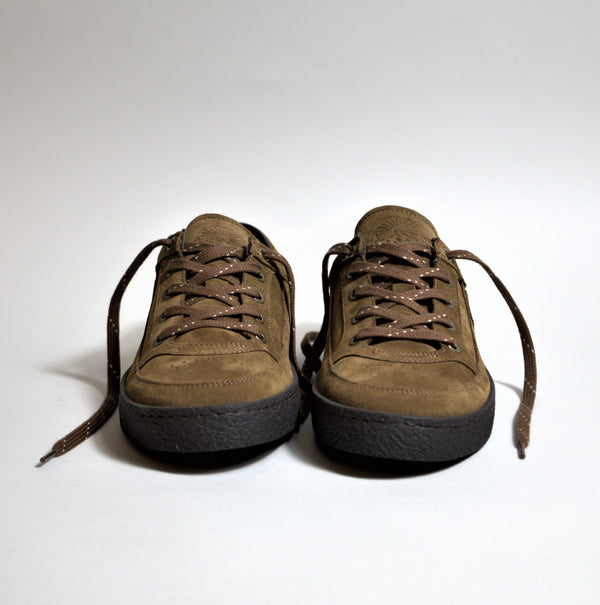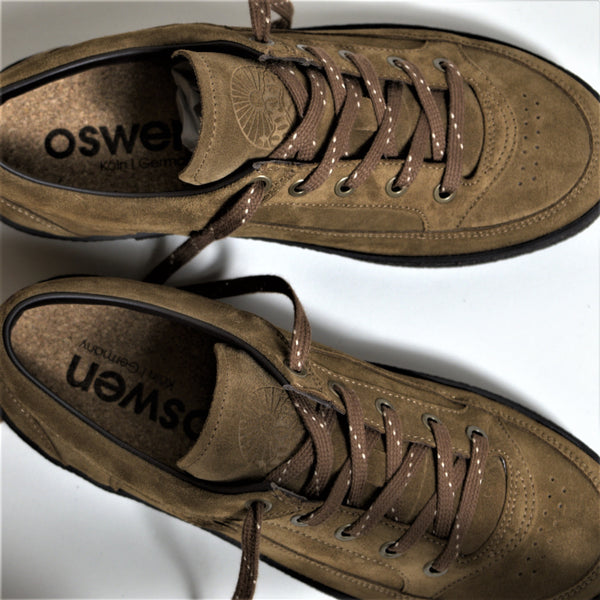 ELEVEN Sneaker x HIKERDELIC
We have collaborated with HIKERDELIC for the launch of the ELEVEN Sneaker.
HIKERDELIC grew naturally from the sartorial seeds of Proper Magazine. Working with world-class illustrators like Daren Newman allowed HIKERDELIC to create a unique visual handwriting based on the concept of rambling and raving combined.
Now stocked in some of the finest men's clothing retailers in the world, HIKERDELIC crosses the perfect position between indoor shopping centres and outdoor pursuits, between outdoor raves and underground caves.
Natural rubber outsole.
Made from responsibly sourced Suede. Gold rated, LWG certified.
Cork footbed gives breathable cushioning and comfort.
HIKERDELIC co-branding.
Our leather supply chain has been recognized and awarded with the achievement of Gold Rated. The maximum score of the international certification LWG, Leather Working Group.

Blauer Engel, the German government certification, proves the ecological quality of the leathers.
Material
GOLD RATED SUPPLY CHAIN
LEATHER:
As a natural product, leather is 100% biodegradable.
Premium, Responsible, Traceable
Leather from our Gold Rated supply chain.
CORK:
As a natural product, cork is 100% biodegradable.
Thermal, acoustic and anti-vibration insulation. Cork has a low conductivity of heat, sound and vibration.
Natural Cork Footbed so you get to feel all the benefits of cork against your foot.
CREPE OUTSOLE:
Natural and sustainable. Ecological, recyclable, resistant to abrasion, very elastic, flexible and waterproof.
Natural Crepe outsole with added cork wedge for additional cushioning and comfort.
BLACK VEGAN:
Certified Vegan Production. Vegan micro suede. A conscious alternative to 'non-animal origin' footwear.
LACES:
Natural, 100% organic cotton laces with biodegradable phthalate-fee lace ends.
Fit & Size Guide
UNISEX - TO BE WORN BY EVERYONE
Unisex and Generous.
We don't do half sizes. Our fit is already built for your foot comfort and generous. If you are normally a 39.5 for example then go for a 39.
The removable footbed can also be cut to size around the toe area if you required for a more tailored fit.